Kung Fu, Muay Thai and many others. The diversity is huge, and it has proven to be the perfect environment for MMA. As the name suggests, MMA is a mixture of disciplines. The common disciplines include submissions and grappling from Brazilian Jiu Jitsu, the quick strikes from Muay Thai, and jabs that you would often see in a boxing ring. MMA fighters are often a master in one discipline and train to improve their skills in other disciplines. Therefore, when watching an MMA fight you will see intense action and explosive bouts, even if you might at first think they are hugging on the ground.
The fact that it is a mixture of martial arts is one of the reasons why MMA has become so popular. If you want to find out some other reasons why it is highly popular nowadays, then we recommend you take a look at this website.
Ground Game
You will see the fighters on the ground often and because you will see it a lot you should know that it is vital. The ground and pound is a byproduct of Brazilian Jiu Jitsu, Wrestling, and Sambo. In such a situation, being on top is where you would prefer to be. This is because when you are on top you will have the offensive advantage. This does not mean that the fighter on their back cannot fight back. The ground game is a technical aspect of this sport, and it is quite similar to a game of chess but with more pain obviously.
Different Ways for a Fight to End
There are a number of ways that a fight can end, and we shall take a look at these right now.
Knockout: This occurs when a fighter is knocked out after receiving a heavy blow from their opponent.
Technical Knockout: This is similar to the knockout but is often made without the fighter losing consciousness. A TKO can be called by a doctor, the ref, or the fighter's corner. If a fighter is delirious and stumbling all over the place after a blow but wants to carry on, it is in his best interest if a TKO is called.
Submission: If a fighter has their opponent around the neck or is twisting an arm or leg so much that it could break at any moment, the fighter on the receiving end can tap the mat or his opponent to submit and end the fight. If a fighter refuses to submit but the ref deems that he is in trouble, the ref can award a submission himself.
Decision: This is something that not many MMA fans want to see. A decision is made if a fight ends without anything that we mentioned above happening. The decision is made by the three judges sitting at the side of the cage.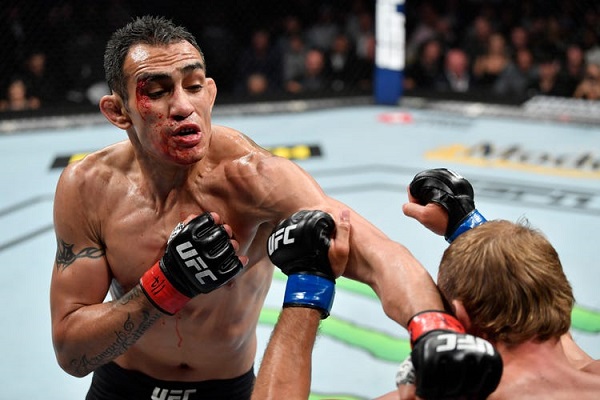 The Cage
The cage is actually one of the reasons why many people think badly about this sport as it can make it seem like the participants are fighting against their will, which is obviously not the case. According to AMAM-Magazine, the cage (or the Octagon as it is called in the MMA world) is there to prevent fighters from sustaining serious damage. For example, in boxing there is an elevated ring and a rope, but that would not suffice in a sport such as MMA as a fighter could be thrown out or fall out after taking a big hit and land on the hard floor.
Respect
Despite the trash talk, chokes, and punches the fighters understand the punishment and sacrifice that you every MMA fighter has to go through in order to become a professional in this sport. They might not really like it each other, but there is always mutual respect among the fighters. If you are new to MMA then you might not quite understand how a fighter can shake hands or hug the person who just knocked them out, but you will get used to it.
Source: https://hypeandstuff.com/guide-to-mixed-martial-arts/